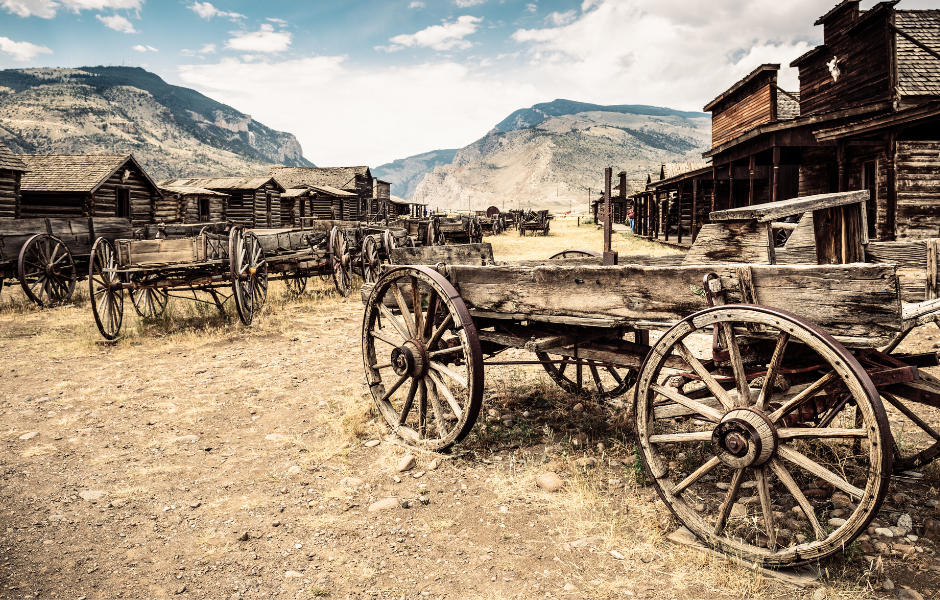 Summer is finally here and the kids are running wild and free! Now, before they drive you totally up the wall… we would like to offer up some awesome Wild West destinations you can easily slip into your "summer fun" schedule. 
Whether you need family trip ideas, travel stops for kids to get out energy and stretch their legs, or even a field trip for all you homeschooling parents out there (we salute you) - these are places where your kids can be entertained and you can get back some sanity. 
So, without further ado, let's jump into our top picks for family fun-filled Wild West vacations that you and your kids will love!
Tombstone, AZ
While it once started as a western mining town, Tombstone would one day become the site of the famous O.K. Corral shootout and cement itself in Wild West history - making it a must-visit Old West destination for you and your family. 
Worried your Wild West adventure will be short on activities and over by high noon? Think again! Tombstone has tons of attractions to keep those kiddos occupied. 
Visit old mines, jails, saloons, and historic museums for a look back in time (and a break from that AZ heat) - or watch the re-enactment of the O.K. Corral gunfight. There is even a theme park in Tombstone that features rides, panning for gold, comedy shows, Hollywood stunt shows, a shooting gallery, and more! 
Have any ghost enthusiasts in your family or just want to put your teenage son's bravery to the test? Be sure to check out some of Tombstone's ghost tours and, who knows, you just might catch a glimpse of something (or someone) you just can't explain away. 
Tombstone has so much to offer and is a perfect Wild West vacation for the entire family!
Cody, WY
Okay, Wild West fans - this is a big one! Founded by Colonel William F. "Buffalo Bill" Cody, this popular tourist spot is jam-packed with Wild West ways to keep your kids entertained - activities that will ignite your child's imagination and put a huge smile on their face!
Take a step back in time to the Wild West when visiting Old Trail Town or watch a cowboy shootout re-enactment down at the Irma Hotel. Then stop in and see if you would have made it as a Wild West Sherriff (or outlaw - no judgment here), by testing your antique gun skills at Cody Firearms Experience. And don't forget to drop by the Buffalo Bill Center of the West, home to five unique Western-themed museums and hands-on experiences for a complete Wild West immersive adventure. 
If you have any music fans in your family – you can't miss Dan Miller's Cowboy Music Revue or the live music and delicious chuckwagon dinner at Cody Cattle Company.
If nothing else - there is no way you can visit the "rodeo capital of the world" and not attend the Cody Nite Rodeo. If you can swing it, you should join the celebration July 1st-July 4th with the special Cody Stampede Rodeo in honor of our nation's freedom. Trust us, this is one you won't want to miss! 
Need a day off from the Old West or just want to extend your trip? No problem! Wyoming is home to some of our nation's most gorgeous country including Yellowstone National Park which is just an hour from downtown Cody. Tack on some hiking, horseback riding, zip-lining, or river rafting for a trip your kids will talk about forever! 
Fort Worth, TX
We can't talk about the Wild West and skip over the great state of Texas! First established as a trading post for cattle, Fort Worth, also nicknamed Cowtown, proudly represents the Western experience. 
A trip to the Fort Worth Stockyards National Historic District has to be at the top of your list when you visit! Your family can step into history and experience life as a cowboy with twice-daily longhorn cattle drives, saloons, tours, live shows, saddlery stores, and more. While there you can also head over to the Cowboy Coliseum to catch a live rodeo every weekend! Then, to round out your trip, be sure to visit both the National Cowgirl Museum/Hall of Fame and the Texas Cowboy Hall of Fame.
Just don't leave without also experiencing Billy Bob's Texas, the world's largest (and don't worry, family-friendly) honky-tonk. With amazing BBQ, live music and concerts, bull riding, and constant events and activities - it's a true celebration of the cowboy life! 
If after all this your kids still find a way to be bored… well, this job might just be too big for us! 
Has your family traveled to any of these places? Do you have a favorite Wild West site that we missed? Let us know in the comments below - or give a shout-out to any activities in Tombstone, Cody, or Fort Worth that your family says are a "must experience"!