Saddles handmade one at a time…
By cowboys who ride them every day. Each one of our saddles is constructed using the best hardware, leather, trees, and craftsmanship learned by over 40 years of experience. We have two lines, the Premier line and the Pro Series. A premier saddle is on a custom Texas Saddlery tree customizable to fit any horse to exact specifications soley by one artisan in our Texas Shop. The pro series are made with the same standard of care and quality by skilled craftsman on one of our stock trees. Both have options for customization, so if you dont see what your looking for in stock check out our gallery and we would be happy to build you a custom one as well.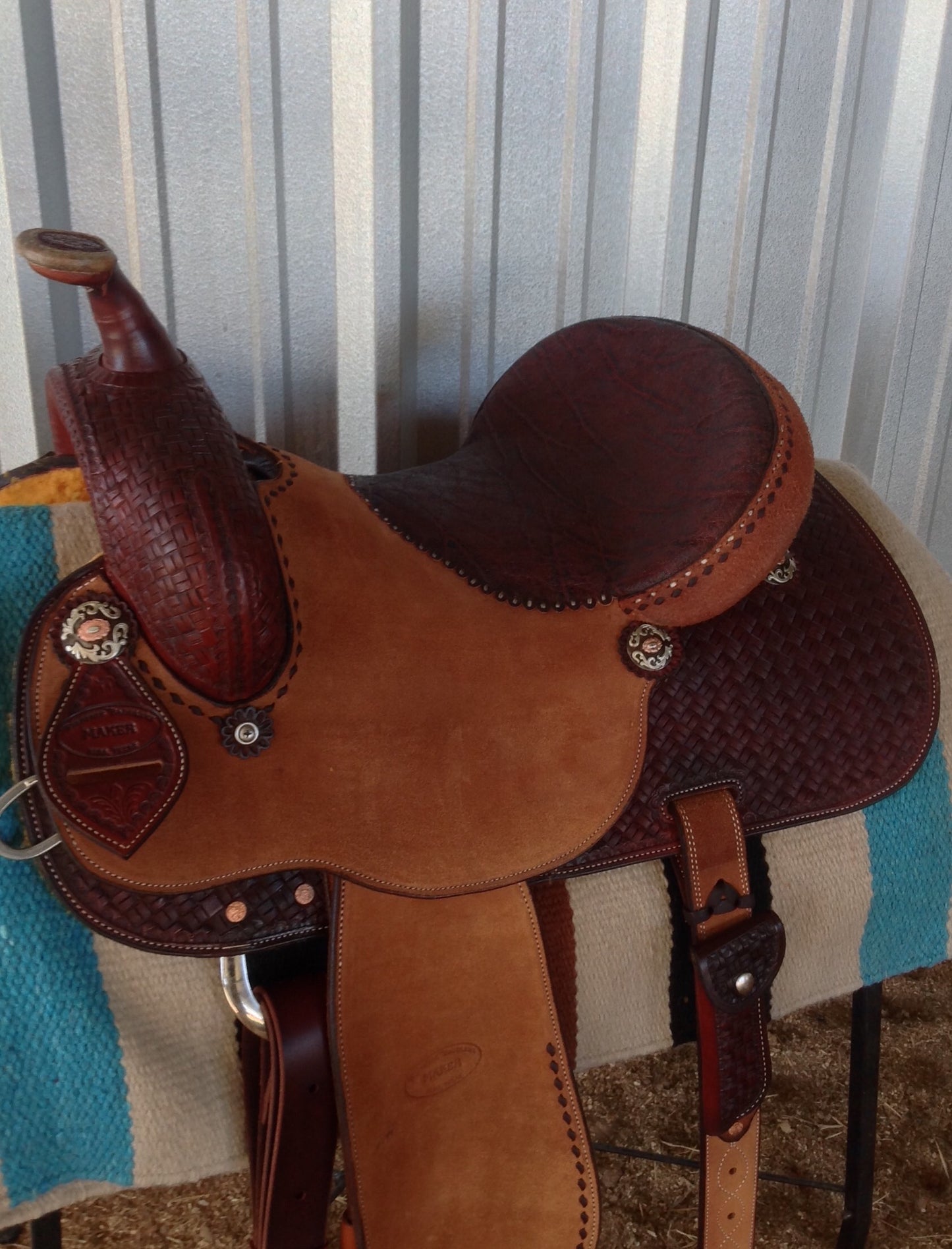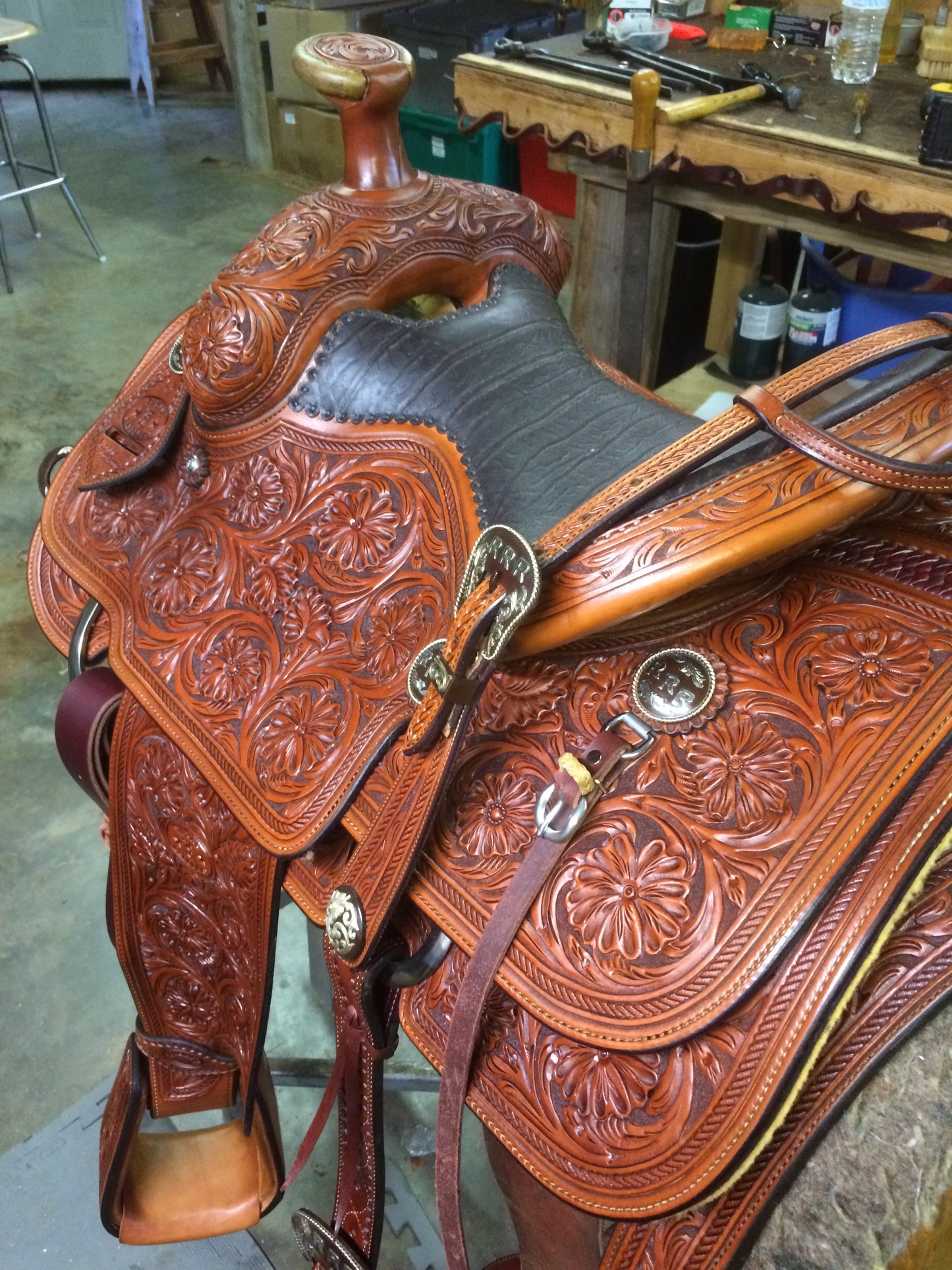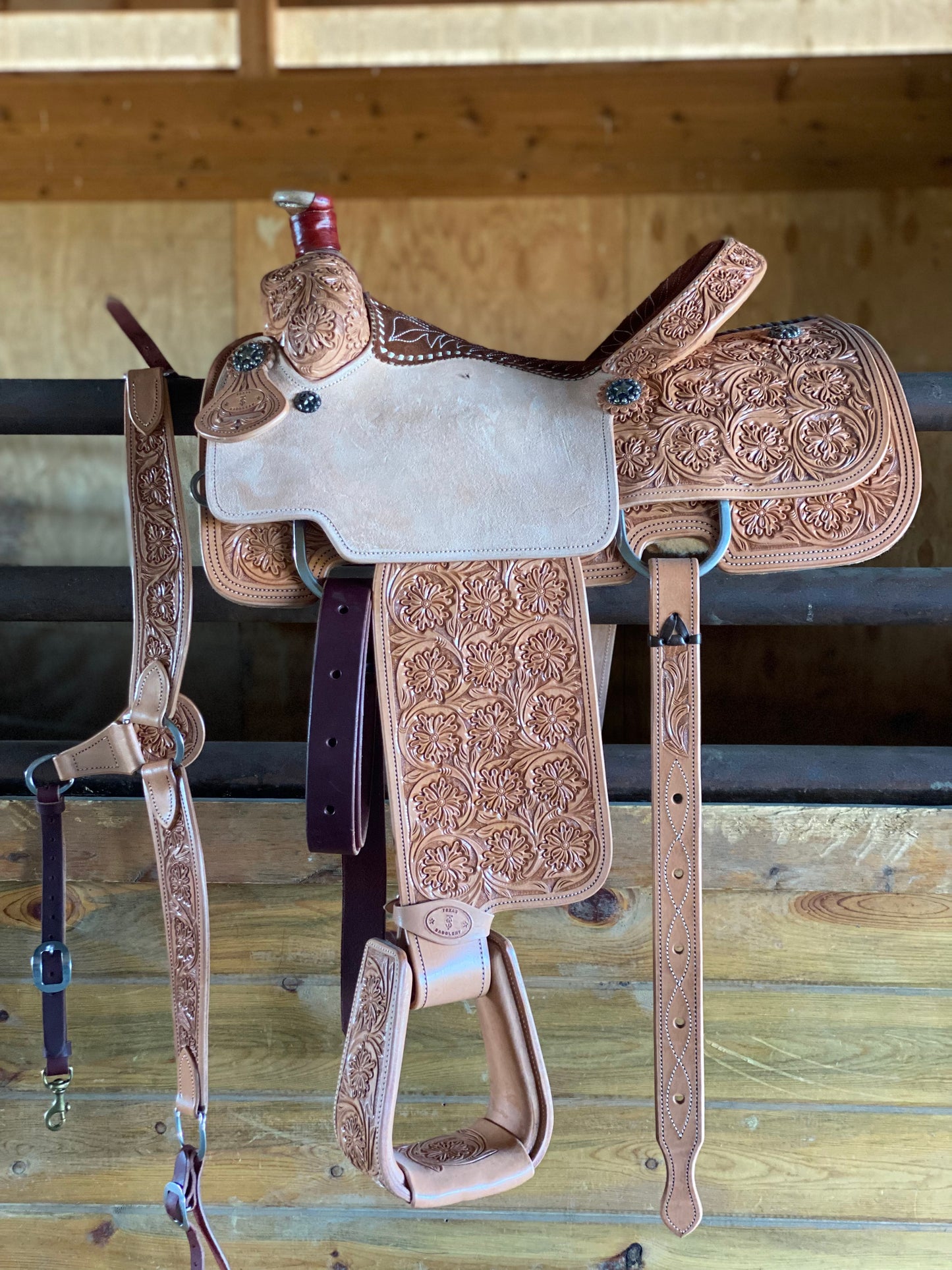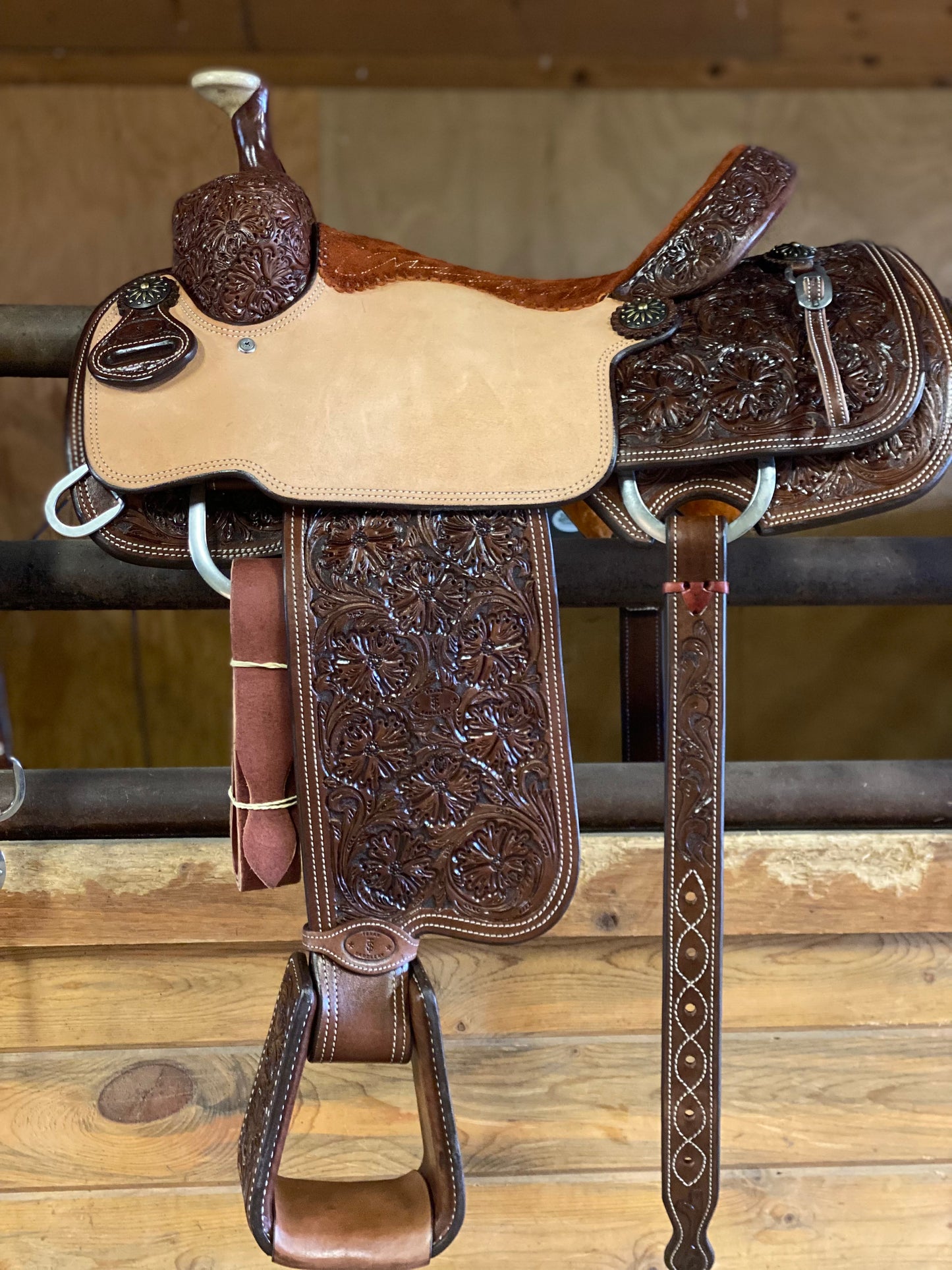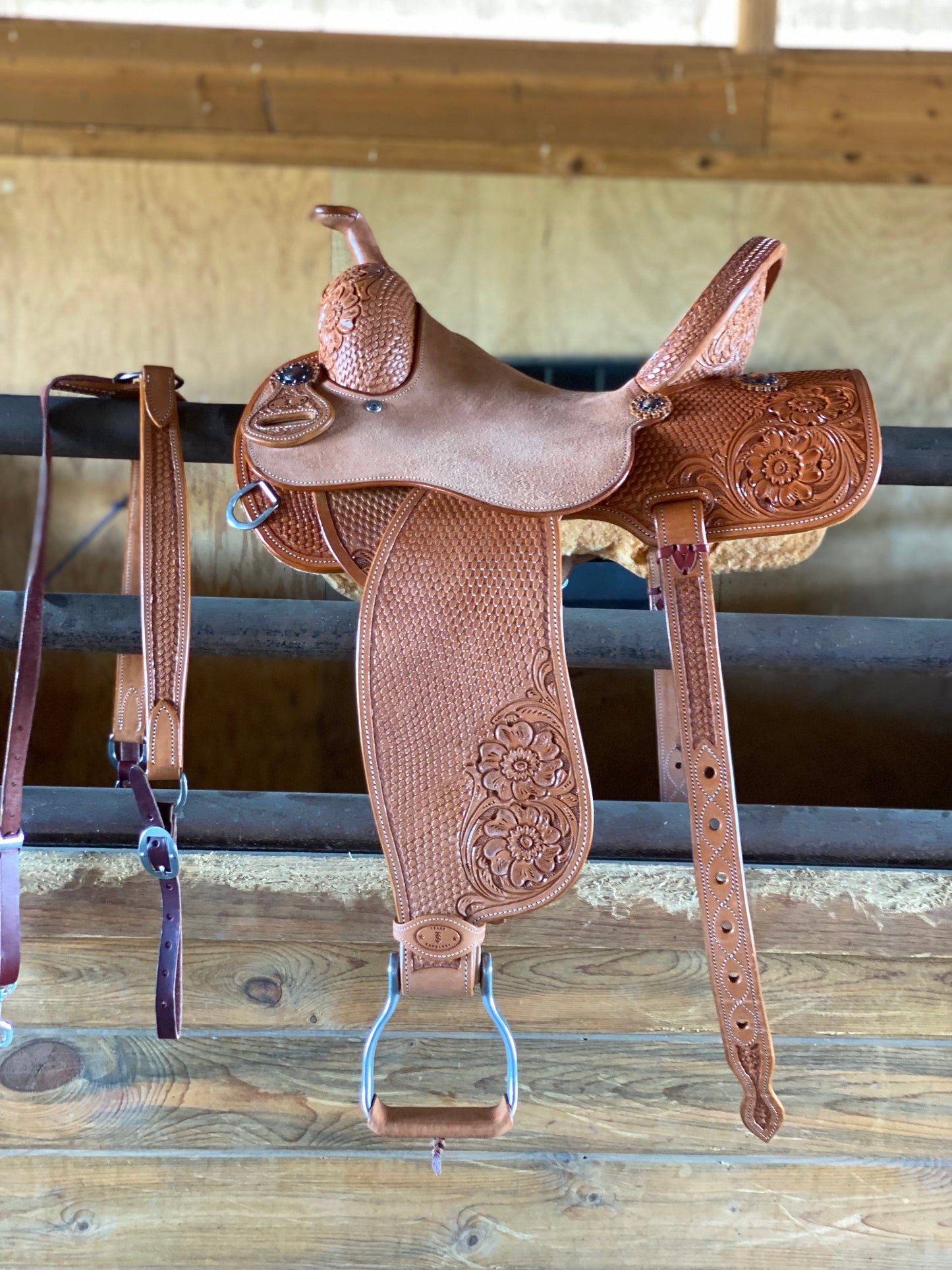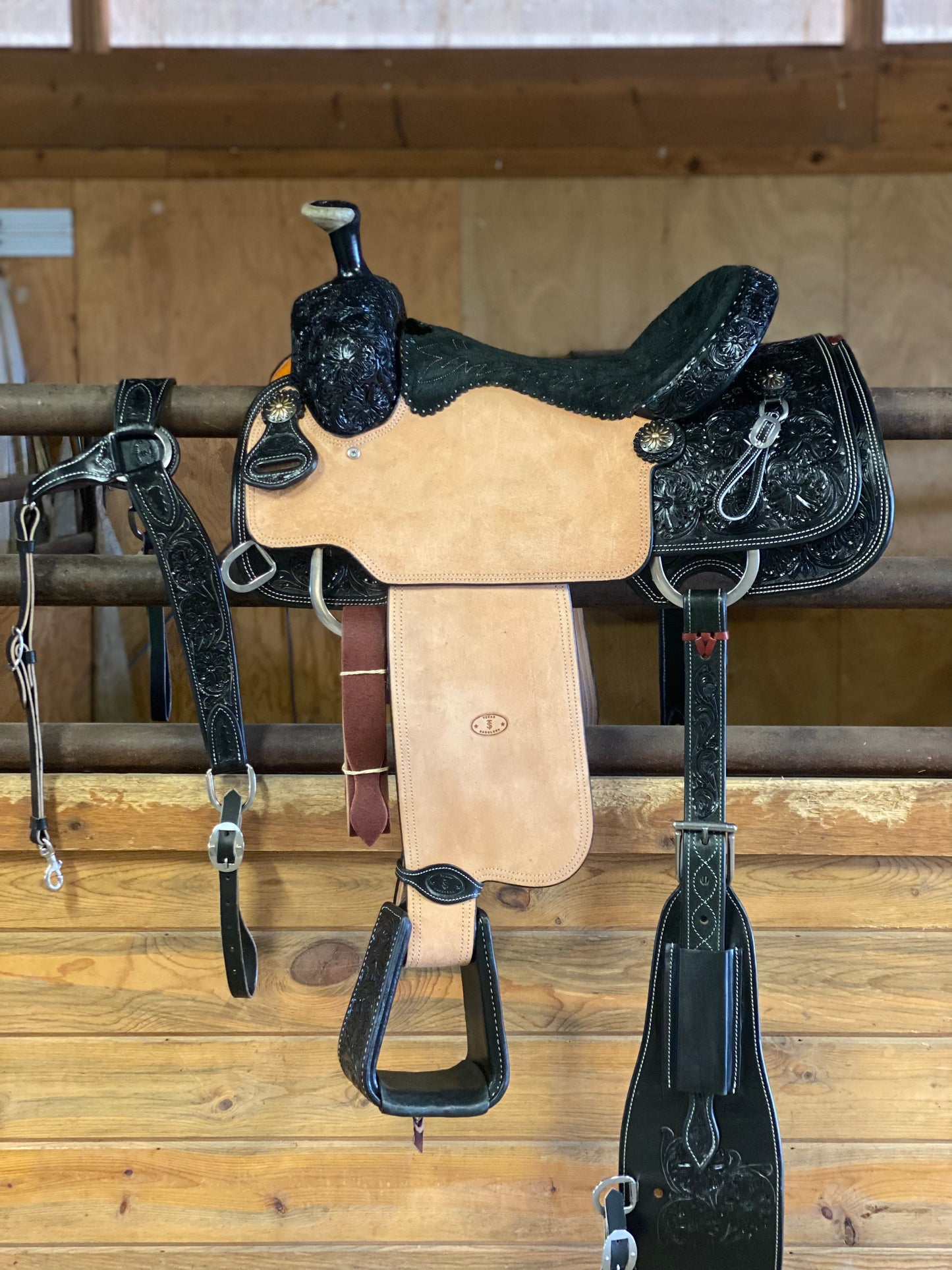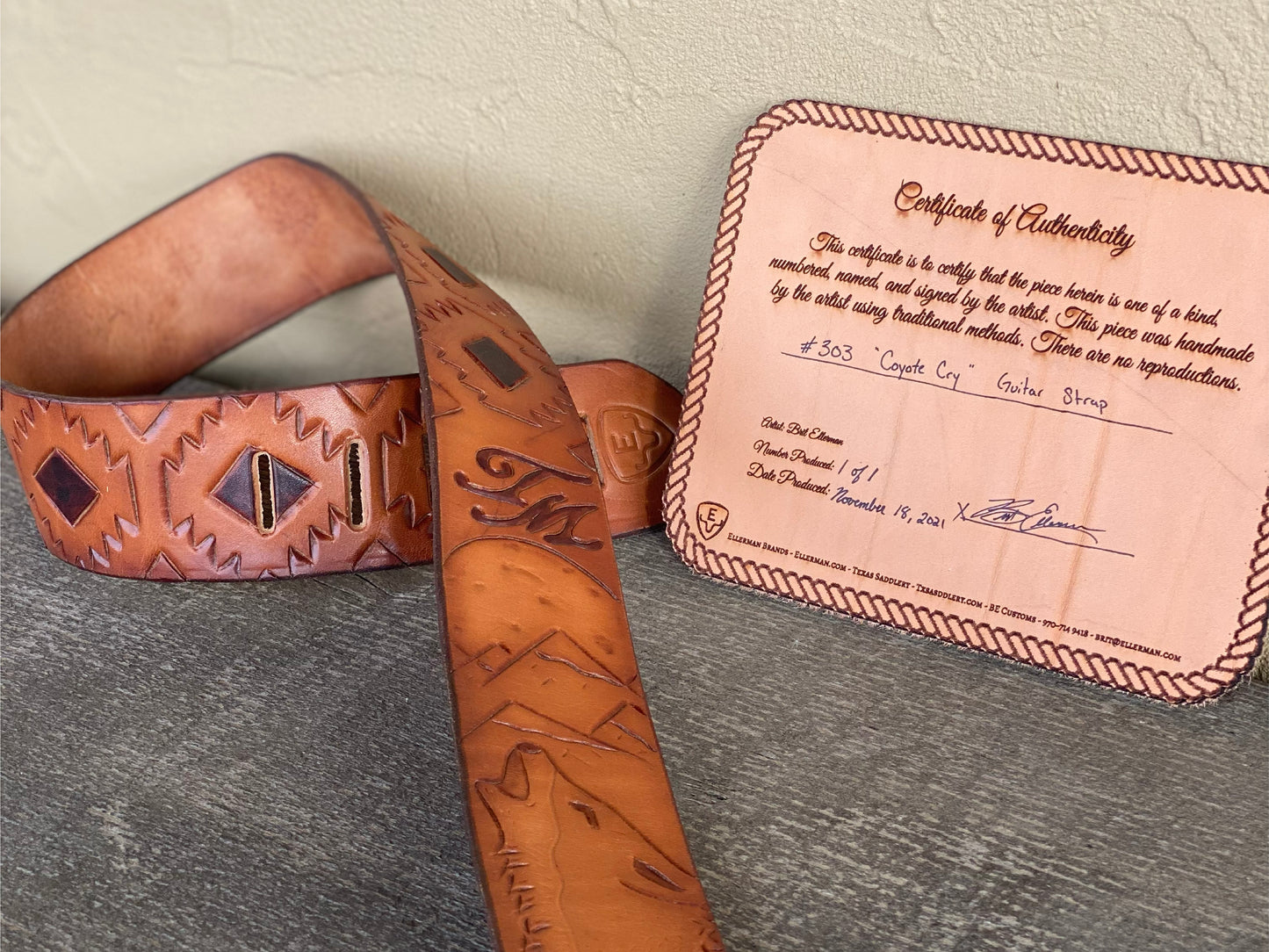 Make it Custom!
We can customize any product with a name or logo, or make quote any idea you may have or need in a custom product. Need something to give to the entire team or maybe the entire family, or lookin for that special one of a kind item? We can certainly help. Contact us today to start your custom order.
From the blog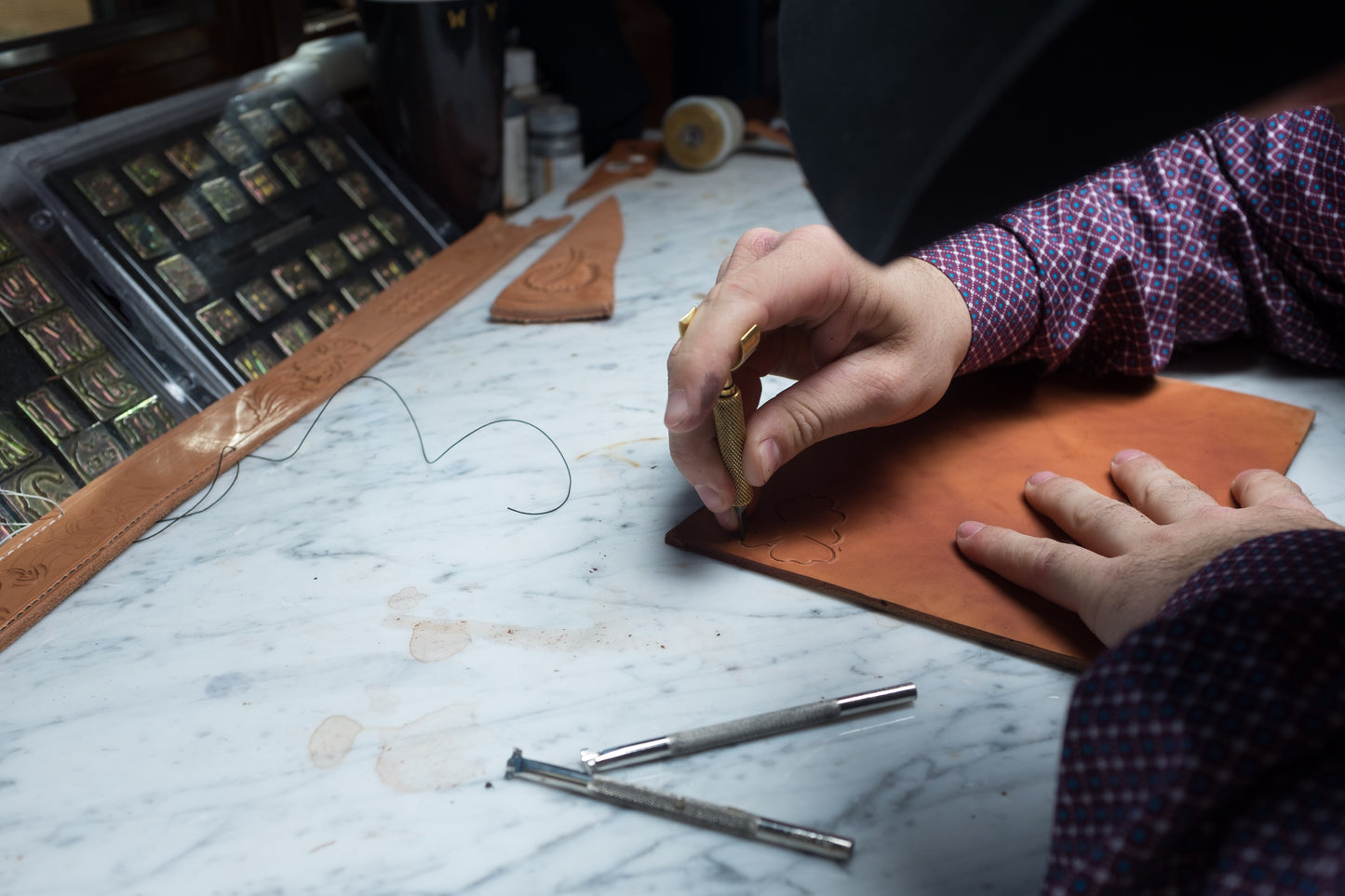 In last month's post we received a request to dive a little deeper into the use of knife work and floral designs, no pun intended. At

 
Texas Saddlery
 

we love showcasing our work and are happy to provide some tricks of the leather crafting trade. Below are some tips on how to get started and how to perfect your skills.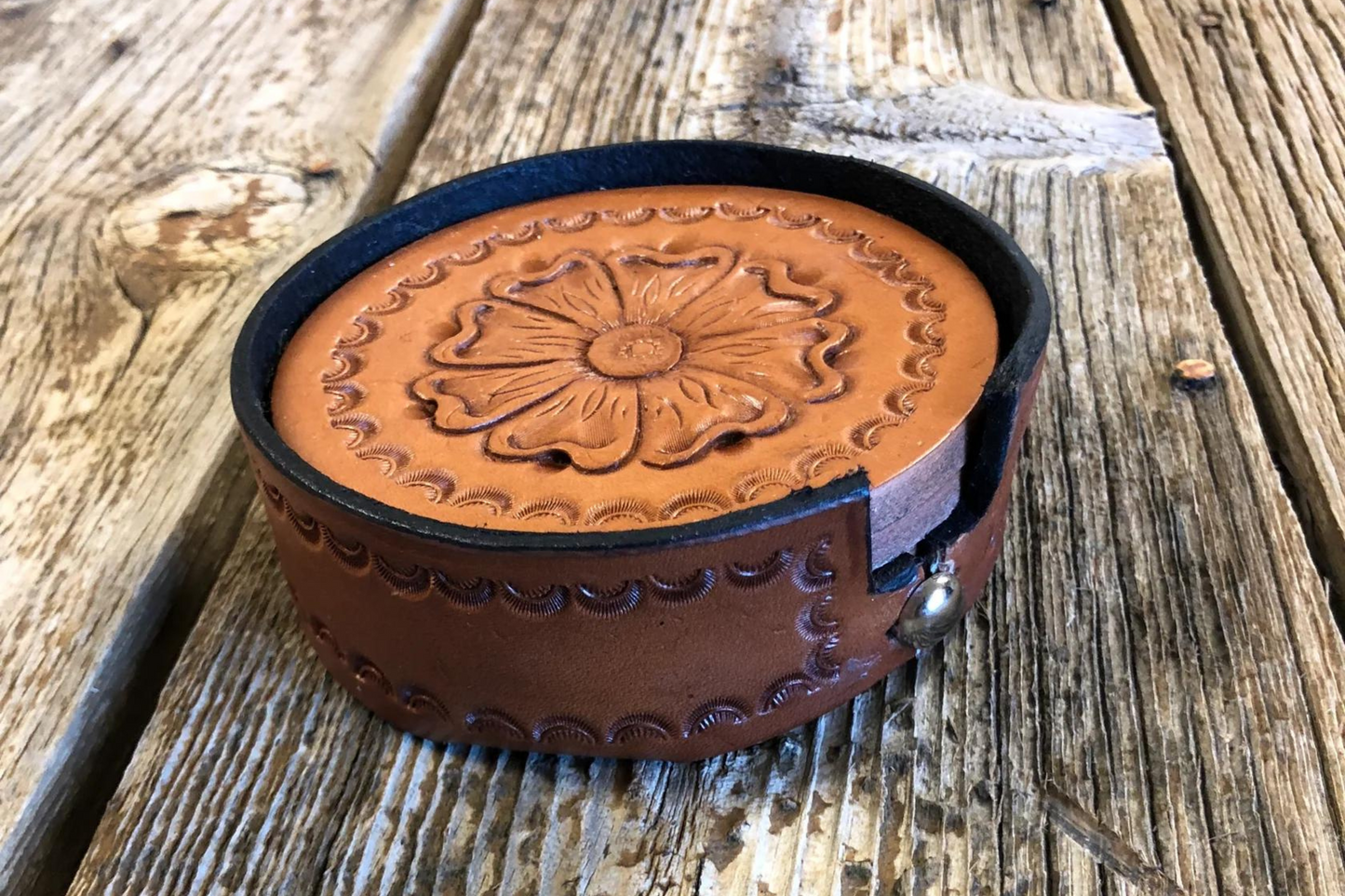 For the last tutorial in our "how-to" series, we're providing you with instructions on how to design a leather coaster. Though coasters may not be high on your priority list, we think they're a great way to practice design and detail skills, and can add a great accent to your home decor! Keep reading for our tips, but also feel free to get creative and explore designs that you enjoy!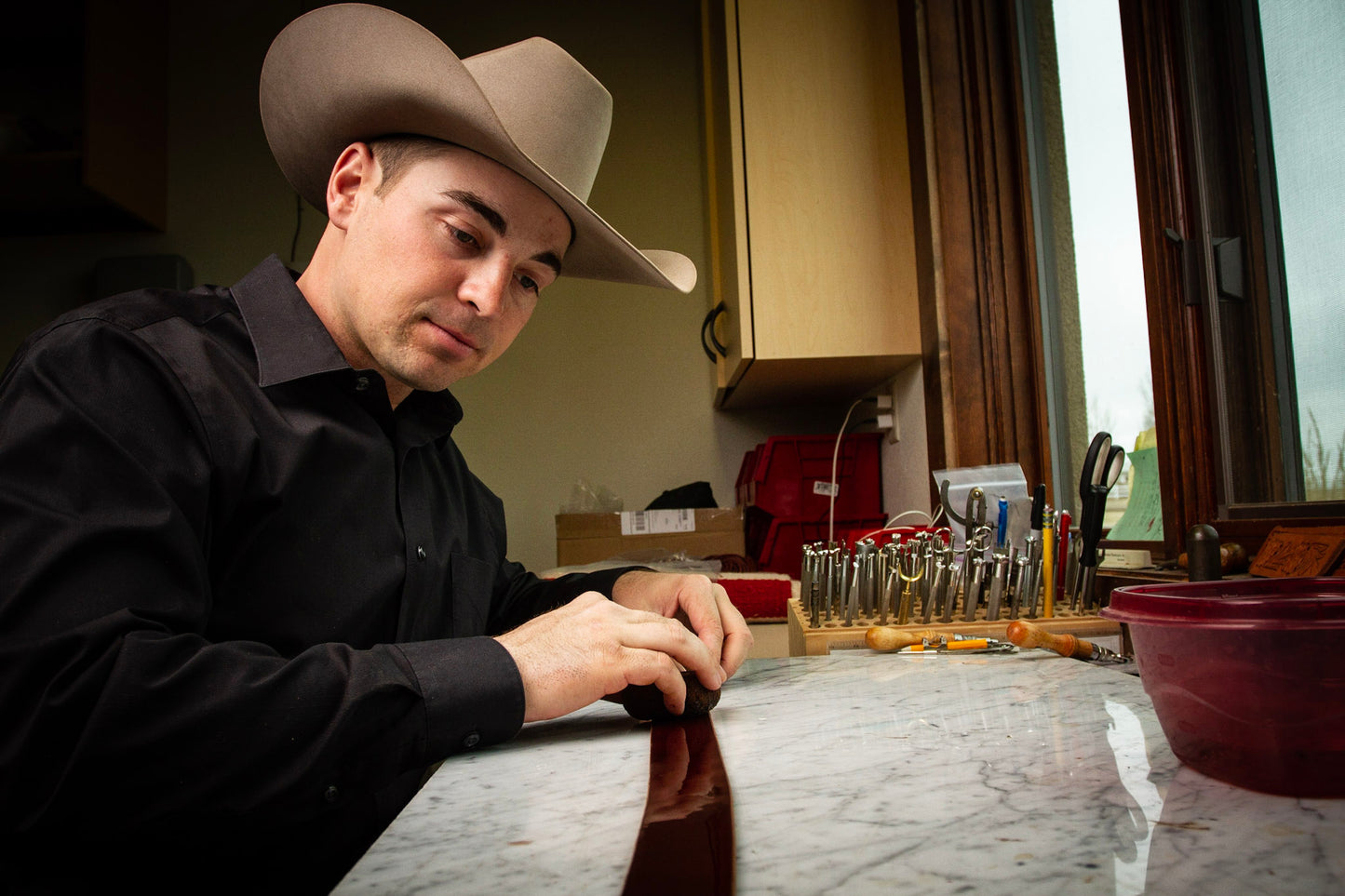 We've been covering the basics of getting your new leather crafting hobby started. As part of the series of posts, we've been including simple, beginner projects to help you jump in. This time we want to share with you some tips on crafting a leather belt! If you remember, we've shared on this topic in the past but it's time we bring you an updated tutorial!