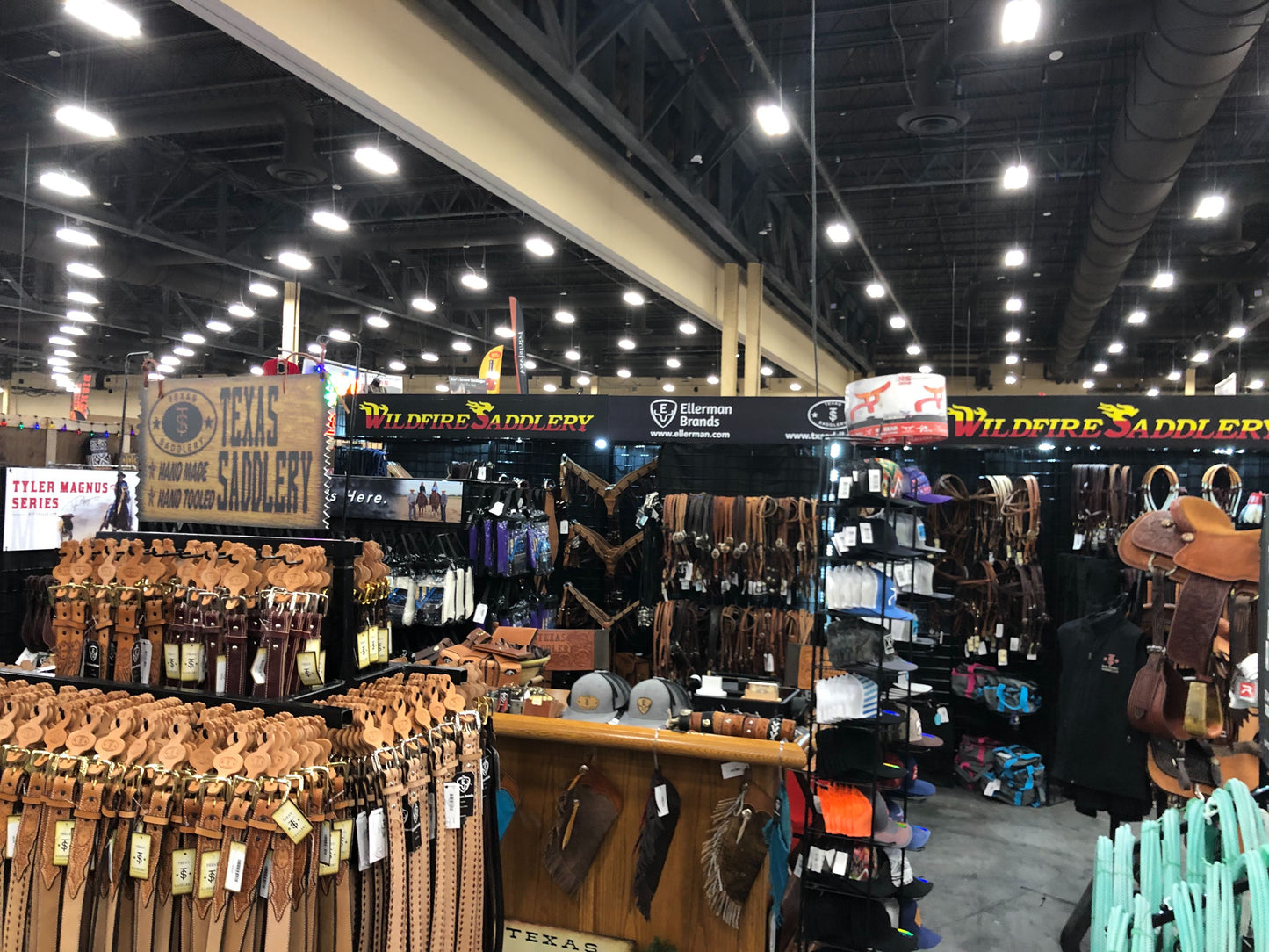 At Texas Saddlery we like to support our retailers and help them grow. To achieve this value, retailers can now become "Retailer of the Month." This title comes with a variety of perks for the retailer.
The perks include discounts, social media engagement and sharing the business in general. All with the goal of marketing the retailer by leveraging the Texas Saddlery customer base. 
So the question is, why not be a "Retailer of the Month?"
Special Wholesale Discounts
As a retailer of the month, you will get special wholesale discounts on Texas Saddlery products during the month you are featured. This includes belts, accessories and other products. You can get these products discounted from the wholesale price. 
The discounts allow you the opportunity to purchase more products in bulk to sell in your store location. After all, you don't want to run out of Texas Saddlery products!
Social Posts
One of the best benefits of being the retailer of the month are the social media posts. Your business will get 9-12 social posts across all the Texas Saddlery platforms during the month you are featured. This includes Facebook, Instagram and Twitter.
The Texas Saddlery social pages have a variety of followers across the nation. This provides you the chance to leverage the Texas Saddlery following and reach an audience you may not have before. Being able to utilize the Texas Saddlery social following, could help grow your social presence and business awareness.
The posts will be filled with engaging content and advertise your products. You can use the posts to advertise a specific product line or sale, maybe an upcoming event or just general products that your store offers. The choice is up to you!
To maintain a cohesive and consistent look, each of the posts will keep the same branding and look. They will utilize your company logo and colors. Making it very obvious to users what brand and company is being promoted.
In addition, as the retailer of the month, you will be featured in the monthly newsletter. Again, providing a chance to expose your brand and company to more people.
Simply by being a retailer of the month, you can expose your followers to more content and your business can be exposed to potential followers. Which in turn could become potential customers.
Tagged Pages
As a part of the social posting, your business social pages will be tagged. This allows Texas Saddlery followers to click on the tag in the post and explore your pages. Without having to search and find you. 
It's a great opportunity to increase traffic to your company pages and gain more exposure. And maybe get some likes or follows! Thus increasing your social media presence and reaching a larger audience.
Your Story
To assist customers with finding your business and products, we will advertise your website and contact information. Driving customers to your website, will help to increase brand awareness and possibly sales.
Providing this information is just one more opportunity to put your business in front of people who may not see you or find you. It makes it as easy as possible for customers to see what you have to offer and potentially become a repeat customer.
We can share your story and help build your brand, through Texas Saddlery followers. Because it's all about exposure!
Let's Do It
So are you ready to be a "Retailer of the Month"? Are you ready to increase your brand awareness and share all your awesome products?
Get started by filling out this form: http://bit.ly/33pllYu 
If you aren't a Texas Saddlery dealer or retailer, but want to be, fill out this form: https://txsaddlery.com/pages/dealer-application You don't want to miss out!